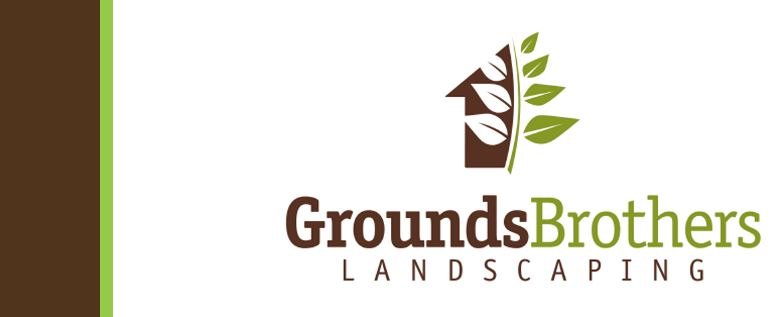 Customers:
Account Login
Landscape Maintenance & Care

Shrub, Bush, Vine, and Groundcover
The back-bone of your property that give it form, seasonal color, and intrigue. While a natural growth pruning plan is healthier in most cases, some of our customers desire a more groomed and manicured look. Whatever your preference, knowing the techniques and growth patterns for each variety are critical to your landscape looking its best. Grounds Brothers Landscaping, LLC offers:
Natural or groomed pruning & trimming
Rose bush pruning
Regular nutrient feedings
Health monitoring
Trees
The crown jewel of any property, a well taken care of mature tree provides welcome shade from the intense Arizona sun, and beauty to any landscape design. It is critical that a young tree is cared for properly from the first day it is planted to ensure the proper shape and health ended for a long life. Grounds Brothers Landscaping, LLC offers:
Natural or groomed pruning & trimming
Crown reduction/thinning
Olive tree fruit suppression
Deep root nutrient feeding
Palm tree skinning & trimming
Removals and stump grinding
Emergency storm service
Monsoon preparation
Health monitoring

Lawns and grasses
Did you know that a properly maintained and sharpened mower blade can significantly reduce the risk of dead lawn and disease? Growing a lawn in the desert takes meticulous attention to best practices. Proper techniques for mowing, hydration, fertilization, and soil compaction ensure a beautiful lawn while minimizing watering inputs. Grounds Brothers Landscaping, LLC offers:
Regular mowing & edging
Aeration
Winterization
Seasonal over-seeding
Broadleaf control
Regular nutrient feeding
Health monitoring
Native Desert Landscape Area Management
While Xeriscape is the latest trend in designed desert ecology to aid in the conservation of our scarce water resource, some clients choose the use of true native landscapes in part or in their entirety. The natural beauty of these areas can be enhanced with minimal, regular efforts. Grounds Brothers Landscaping, LLC offers:
Natural trimming of bushes and trees
Supplemental plantings
Weed control


Cacti and Succulents
It is a common mis-belief that these natives do better with little or no water and supplemental nutrients. While it is true that many varieties can survive for long periods of time, a plant that is "surviving" vs. one flourishing will look very different aesthetically! The key to a successful plan is knowing how much and at what time of year the water and nutrients are most impactful to the health (and therefore appearance) of the plant. Many decorative cacti and succulents that are potted will tend to build up undesirable alkalinity due to the presence of irrigation water that is filled with dissolved minerals. It is desirable in these cases to schedule periodic re-pottings to replenish the soil. Grounds Brothers Landscaping, LLC offers:
Pruning & trimming
Health monitoring
Nutrient feeding
Re-pottings


Irrigation Management
How much and how often? The cornerstone questions that seem so simple but require years of experience in balancing the needs of a particular landscape design with the responsibility (and cost savings) of solid conservation techniques. Combine this with the myriad of technology available in today's irrigation management industry, and it becomes clear why a combination of art and science converges in the area of landscape irrigation management. Whether you prefer a more hands on approach with our experience as a guide, or a fully outsourced plan for hydration management, we will find the best approach to meet your needs. Grounds Brothers Landscaping, LLC offers the following irrigation services:
Training on system operation
Landscape/Lawn water scheduling & management
New plantings water management
Lawn/Sprinkler/Drip irrigation system inspections
Line/Valve/Emitter/Head repairs & replacement
Control/timer/sensor repairs & replacement
Emergency leak repair
Capping of systems


Pest, Weed, and Fungus Control Treatments
The desert is a harsh environment for many of the plants and lawn species we adore the most… especially those not native to the Southwest. Sometimes, even the healthiest plants need a helping hand. Desert weeds, however, never seem to need a helping hand to gain their foothold on your property. The key to a successful approach to pests and weeds is a preventative one. Close monitoring, and regular chemical intervention, ensures your landscape can keep these nuisances in check. Grounds Brothers Landscaping, LLC offers the following treatment services:
Grubs
Spider mites
Fungus
Broadleaf lawn
Nut grass
Vegetation control
Pre-emergent weed control
Fertilization and Nutrients
The strength and hardiness of any plant comes down to the health of its roots and soil. Evidence of too much or too little available nutrients in the soil, as well as PH problems are commonly evidenced in the leaves and branches of plants and trees. Close monitoring and balancing administration of nutrients required based on the condition of the plant, the season, and climatic factors are critical elements to the landscape nutrient planning for your property.Grounds Brothers Landscaping, LLC offers the following fertilization services:
Soil sampling and testing
Seasonal periodic feedings
New plantings
Direct tree root Injections
Scheduled lawn nutrient feeding plans
Enhancements
While we are primarily a maintenance expert, we understand that there are times where it just makes sense to upgrade your landscapes look, and we are ready to meet your needs. Whether to showcase an entryway monument seasonally, to repair a portion of plantings due to freeze or storm damage, or to completely re-envision the look of your landscape, we are happy to help your express your landscapes creative potential. Grounds Brothers Landscaping, LLC offers the following enhancement services:
Consultation
Seasonal Flowers/Color
Replanting
Revitalization
Rock and hardscape
Lighting
Water Features
Water Saving Irrigation Control

Property Clean-Ups
Whether seasonal, or ongoing as part of a comprehensive maintenance plan designed for your property, a landscape is never finished until it is well swept and groomed. Grounds Brothers Landscaping, LLC offers the following clean-up services:
Pine needle/leaves
Pet waste removal
Common area cleaning (parking lots, sidewalks, entrances)
Exterior trash and ashtray canister service

Low Voltage Lighting
Ten to twelve hours every night no one will see the investment you have made in your landscaping without a working landscape lighting system. The Arizona sun and soil conditions are incredibly tough on low voltage lines and fixtures. Unfortunately, problems with the system don't show up in broad daylight. Testing and maintaining your lighting system when we arrive during the day to ensure your landscape looks great at night is an option well worth the effort. Grounds Brothers Landscaping, LLC offers fixture, line and transformer repairs and enhancements.